CrossFit Richmond
Coaches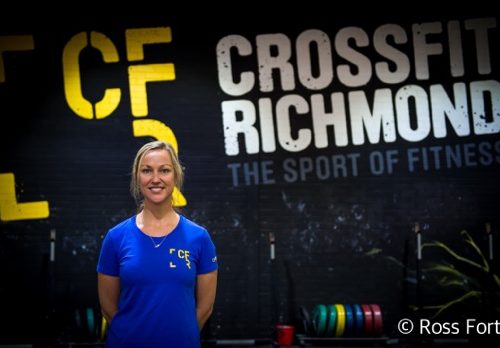 Kath McCormack has been involved in the health industry for over 16 years working in emergency nursing (Bachelor Applied Science), occupational health (Post Grad OHS) and since 2006 owner/trainer of a group outdoor personal training business (Bachelor E. Certificate III and IV in Fitness, Strength and Condition Level 1 ASCA, Weightlifting Coach Level 2 and Crossfit Coach Level 2 ).
As an athlete, Kath represented her State in Basketball and played Representative level Basketball for over 10 years. Since retiring from basketball Kath has completed 10 half marathons, numerous sprint triathlons with a special interest in endurance Triathlon completing many Olympic distance and finisher in 2009 Geelong Half Ironman.
Kath was introduced to Crossfit in 2008, right at a time when she was feeling the ill effects of heavy endurance training. The principles of Crossfit immediately resonated with her and once she became involved with the Crossfit training methodology herself it was a quick process to incorporate it into all of her clients training.
As a Personal Trainer, Kath feels that there is no substitute for the lessons learnt when pursuing ultimate health and fitness. Personal traits of dedication, commitment, strength and sacrifice are all refined in the walls of a tough fitness program like CrossFit. Kath views her job as a true privilege – being able to aid, guide, support and strengthen those committed to being the best they can be.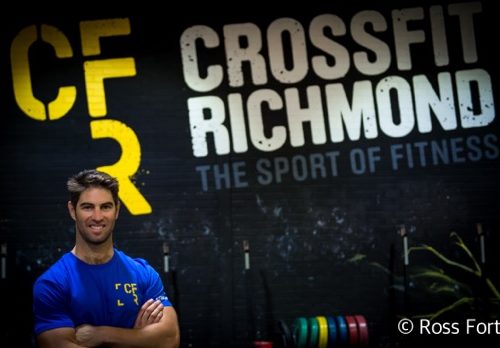 Adam Mackay has been working in the fitness industry for over 15 years as a personal trainer and strength and conditioning coach for elite athletes. Adam has extensive experience in training individuals to reach personal fitness goals; however has also trained professional athletes in Motox, AFL, Beach Volleyball, Basketball and UFC at an elite level. Adam has a Degree in Human Movement/ Exercise Science, is a level 2 weightlifting coach, level 2 Crossfit coach and level 1 strength and conditioning coach. Adam is also a Personal Trainer mentor with the Australian Institute of Personal Trainers.
As an athlete Adam has competed at state level for running in the 800m, 1500m and 5km cross country. Adam is a keen surfer and loves to skateboard recreationally (was a sponsored skateboarder as a teen). Recently Adam competed in a weightlifting competition (clean and jerk 110kg) and ran a 1hr 31min half marathon within 3 weeks of each other. This is a tribute to the current Crossfit training method Adam follows.
Adam found Crossfit in 2008 when he was researching information for his own training. Crossfit soon became the only way Adam trained not only himself but all of his clients (ages ranging from 60years to 6years old). The results speak for themselves with Adam training one client to achieve their first marathon in an amazing 3 hrs 15 mins.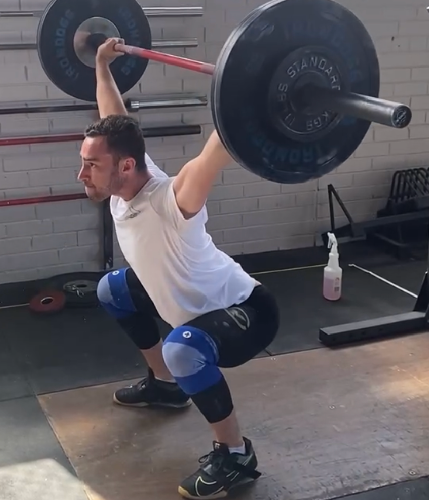 I'm thrilled to be joining the CF Richmond team and get stuck into helping everyone achieve their goals. I studied Exercise and Sports Science at Deakin and through my sporting experience I played basketball, and competed in Rowing and Olympic weightlifting as a youth. Coaching CrossFit gives me joy as I get to be a part of such a positive part of peoples day and for some their favourite hour of the day. Working with the everyday athlete is what I love whether you're trying to snatch your first 100kg or do your first full depth overhead squat I just want to see you out there getting after it. Outside of training I enjoy every other part of life, I love my cars, enjoy a pint at the pub and am always up for an adventure.